Since the 1980s, ourcompany has persisted in the development road of introduction and independent innovation and established good technical cooperative relationships with Flowserve, Ingersoll Rand, Ellicott, Ebara, Hitachi, Kubota, Mather-platt in UK, Fairbanks Nijhuisand other famous international pump companies. At present, there have been more than 50 series, 1000 varieties and 2500 models of the products. The main products include large vertical diagonal flow pump, vertical condensate pump, nuclear power pump, marine dredging pump, concrete volute pump, heat-net circulatingpump, axially split pump, vertical volute pump, single-stage double-suction centrifugal pump, axialflow pump, submersible electric pump, multi-stage pump, cantilever pump, slurry pump, non-clogging pump, sewage pump and so on, covering such fields as energy, metallurgy, chemical industry, national defense, military industry, building materials, light textile, urban construction, machinery, agricultural irrigation and drainage and environmental protection, sold well all over China and more than 50 countries and regions.
For years, ourcompany has won nearly 50 scientific research project awards: first prize of national science and technology progress for urea production unit by carbon dioxide stripping with an annual output of 520,000 tons, first prize of science and technology progressof China General Chamber of Commerce for development and application of axial-flow (mixed-flow) pump in large and medium-sized water conservancy project, second prize of science and technology of China machinery industry for development of duplex stainless steel impeller technology of sea-water circulating pump in million-kilowatts-class nuclear power plant, second prize of science and technologyof China Machinery Industry Federation and Chinese Mechanical Engineering Societyfor theoretical research and engineering application of nonlinear circulation design of axial-flow pump, third prize ofscience and technology progress in Hunan Province for design and manufacture technology of circulating water pump in conventional island in "CAP1400 demonstration project",national new product certification for 28QZ-7.0 axial-flow submersible electric pump, national major technology and equipment achievement award for complete equipment of 69APMAvertical diagonal flow pump and large thermal generator set,energy-saving product award for 200D43 pit drainage pump, quality product award for S150-50single-stage double-suction centrifugal pump, and municipal prize for science and technology progress for vertical diagonal flow sea-water circulation, 100FN-65 melt urea pump and other pumps. Products of ourcompany have won such awards as excellent mechanical and electrical equipment award, unit of optimal quality and excellent supplier in Dongshen Engineering, Baosteel Engineering, Shanghai Yuanshui, Shandong Electric Power and other major national engineering projects. The identification of C.B brand products of ourcompany has been rated as "consumer trustworthy product in Hunan Province", and the C.B brand vertical diagonal flow pump has been rated as "famous brand product in Hunan Province".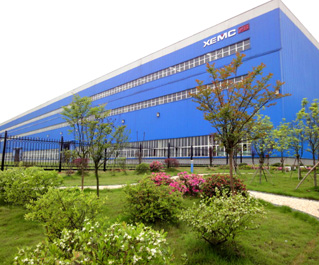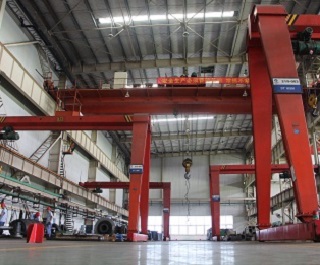 In recent years, ourcompany has achieved substantial results in the development of new products: ourcompany has developed LK (B) series vertical diagonal flow pump, A.B.C series vertical multi-stage condensate pump, XJ series axially split centrifugal clean water pump, SG series efficient axially split pump, and YJ (G) series Yuanjiang pump; ourcompany, committed to the product structure adjustment, has participated in many major national science and technology projects, and developed concrete volute pumps in conventional island in million-kilowatts-class nuclear power plants, AP1000 vertical diagonal flow pump, condensate water pump and residual heat removal pump, CAP1400 circulating water pump, residual heat removal pump and house service pump, large Yuanjiang pump, and horizontal condensate water pump, of which CAP1400 circulating water pump becomes the first set of equipment with independent intellectual property rights.
At the end of 2009, ourcompany moved to LuguHi-Tech Development Zone of Changsha. Ourcompany has complete technology, equipment, production capacity and management system, and realizes informatization in design, manufacturing, management and service by three-dimensional CAD, CAPP and ERP, and CAE, PDM and CAM network technology means. Ourcompany has a water pump test center and high-precision detecting instruments, as well as first-class processing, assembly, testing capacity and post-cast and post-weld treatment, and heat treatment ability and analysis and detection means, which can help achieve the annual output of 5000 sets for all kinds of large pump products. Ourcompany has a perfect quality assurance system, and has obtained ISO9001 quality assurance system certification, ISO14001 environmental management system and OHSAS18001 occupational health and safety management system certification, ISO10012-1measurement examination system certification, qualification license for scientific research, production and manufacturing of equipment, civil nuclear safety equipment design and manufacturing licence issued by State Bureau of Nuclear Safety and so on.
At present, our company is developing high-end products in nuclear power, petrochemical, environmental protection, special and other fields while adjusting the product structure and consolidating the traditional market. We, adhering to the concept of serving the country through industry and taking revitalizing the major equipment industry as our own mission, are strivingto become an industry-leading and world-renowned company with passion and perseverance.